EFW
The Electric Field and Wave Experiment
on the Cluster Spacecraft
The ESA Cluster project
The Cluster project is a unique four-satellite ESA cornerstone mission. This mission gives the first chance ever to separate truly spatial and temporal effects in the magnetosphere. Each satellite has a set of eleven instruments to study electric and magnetic fields, and charged particles. The satellites were launched during the year 2000 into polar orbits with perigees and apogees of about 20 000 and 120 000 km, respectively. The Cluster mission was originally planned to last two years. The project has been extended to the end of 2014 (with a mid-term review by ESA during 2012). Until 2005, the spacecraft were in a tetrahedron formation with a separation between 100 and 10 000 km at least once during the orbit. Moving to a new strategy, three satellites are now often well separated with the fourth rather close to one of the three (down to 20 km). See also
http://sci.esa.int/cluster
.
The Uppsala EFW instrument
Our team is responsible for one of the eleven scientific instruments on board each of the four spacecraft. The Electric Field and Wave (EFW) instrument with Mats André as Principal Investigator is designed to measure the electric field and density variations. The instrument includes two pairs of probes on wire booms in the spin plane, each with a probe-to-probe separation of 88 m. Typically EFW measures electric fields at 25 or 450 samples per second. Sampling rates up to several 1000 samples per second can be used during short time periods (around ten seconds) and stored in an internal memory. In addition, the probe-to-spacecraft potential is routinely obtained at 5 samples per second and is used to estimate the density.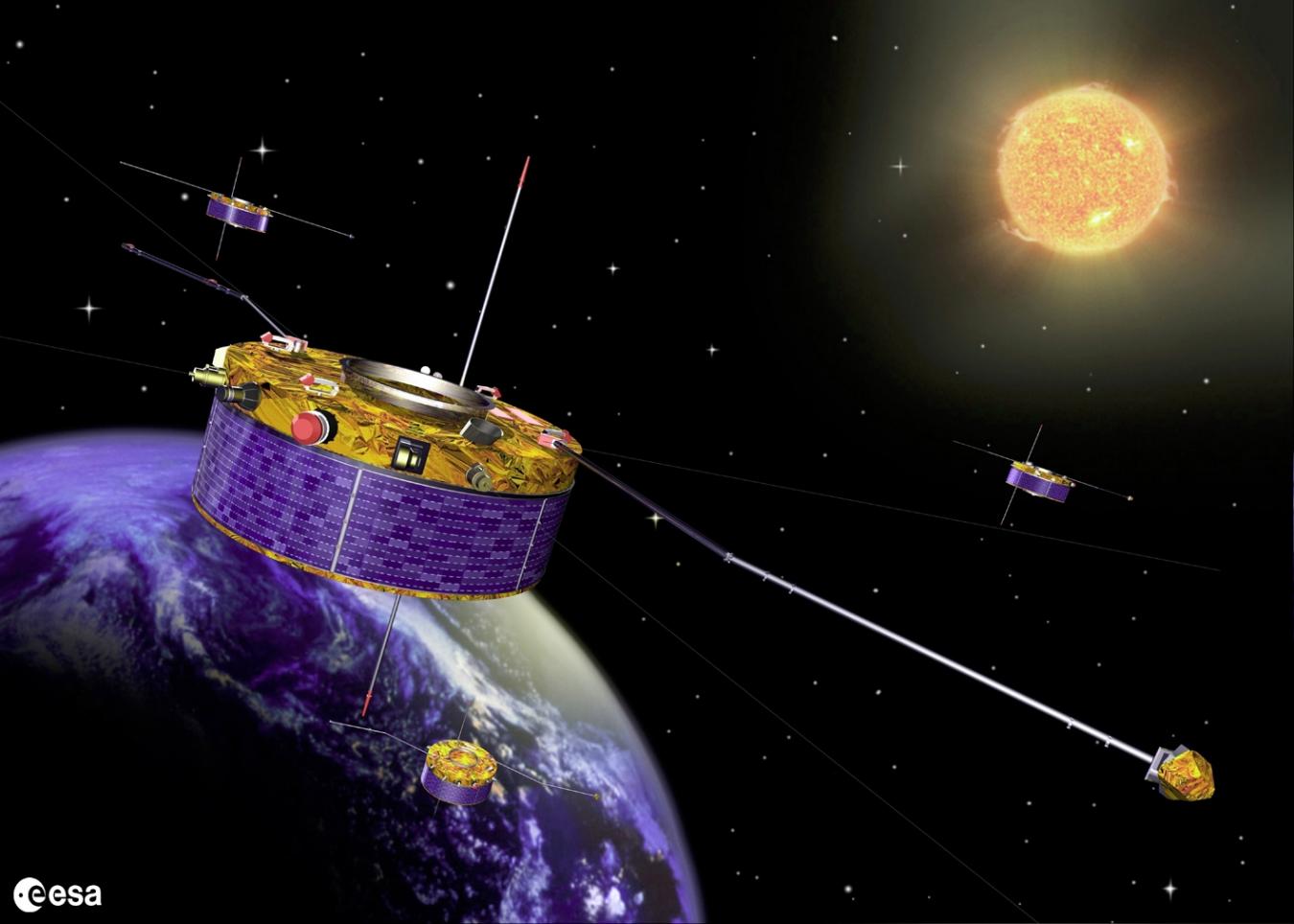 Pictures from Baikonur:
Loading the spacecraft
Flight model 8
EFW boom unit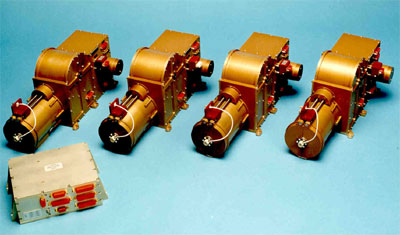 The picture shows 4 boxes of boom units and electronic box for EFW experiment. Each boom unit contains spherical probe and 50 m of wire boom.
While we are responsible (PI team) for the instruments, they were built with major contributions from some important co-investigator teams, including:
https://www.cluster.irfu.se/index.html
last modified on Tuesday, 12-Sep-2023 13:25:04 CEST